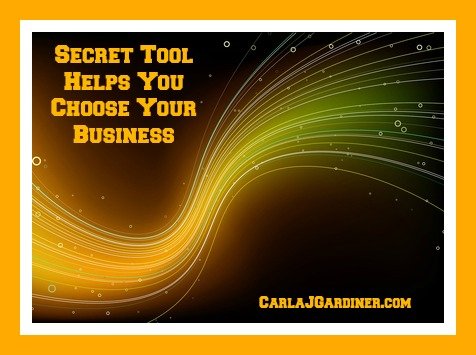 Secret Tool Helps You Choose Your Business
"The last time I got this feeling about a product was 2-3 years ago. Now I feel like I should have jumped in without thinking twice about it…" That was the statement a businesswoman made to me just yesterday.
Did you know that there is a secret tool that can help you to choose your business? Indeed there is. In the business world, it's known as the S-Curve.

How can this S-Curve help you choose your business? By learning what this secret tool is and what it tells about a business you'll be able to ask the right questions. When you get your answers then you can make the right choice for you and your family's future. Once you've chosen your business, there's many other aspects you need to look into too in order to help you develop your brand. For example, looking at a guide to brand monitoring will help you through this process when you do expand so you can keep on top of your reputation. But as I said, there are plenty of things to consider when starting a business, here's more on the S-Curve:

What is an S-Curve?

An S-Curve as described by Harry Dent, Jr with Smart Business Online is "the life cycle of products, technologies, and industries".

Whether you are looking at a brick and mortar business like my auto transport business or a network marketing business like I'm building; all businesses have a life cycle.

The secret to using the secret tool to choose your business is asking the right questions. You'll want to know where the business is in the s-curve NOW. After all, now is when you are going to make your decision, not yesterday and not tomorrow, right?
Four stages of a business lifecycle
If you are like me you probably have never heard of an s-curve before reading this article. Like you I hadn't either until my journey to choosing a business began. When I started to attend business seminars and learn more about how business works the s-curve was the first secret tool I learned about.

The stages in the life of a business are:
Production – this stage can include a company that just opened its doors to one that has been operating for up to three years. There is a lot of risk to the owner when investing in a brick and mortar business with no guarantee of profit or success. Once you've registered your business (if you don't know how to do this, click here), there are many different challenges to come. If you work hard, you'll reap the rewards. If looking at a network marketing business like mine the risk involved is less due to your small investment. There is no guarantee of profits or success, it all depends on your effort and dedication. Using software solutions when you are managing employee benefits is one way you could go about taking some of the workload off your shoulders in one area so you might be able to focus on and dedicate more time to another – it could lead to you experiencing more success in the longrun when you make your HR processes more efficient. However, for the visionary, there are great rewards for those brave enough to jump on board during these formative years.

Critical Mass – by years three to five the company may have proven it's worthiness by means of increasing product sales, distributor growth, and name recognition. Now is the time many are more comfortable to jump in and begin building their businesses. Another potential way to help grow your business even further could be through using personalized video marketing to engage with your customers. With the brick and mortar business, there is no avoiding the formative years unless you are purchasing the business from an owner who made it through those early years.

Momentum – these years are known as the honeypot. The momentum phase (as seen in the graph below) are years of exponential growth. If you've laid your groundwork properly the business can take off on its own. Many have taken advantage of riding the wave of this phase of business growth to see six and seven-figure incomes.

Many times companies will introduce new products, programs and incentives to add to the swell of success during this time which fuels that wave for its owners and distributors. Taking full advantage of the s-curve during this time in the business life cycle is not only wise but profitable, too.

Stability – this phase in business is also called maturity. At this point in a company's lifecycle sales grow at a smaller percentage compared to the momentum phase. There is still room to make money for the newcomer. However, with name recognition, the excitement of rapid growth gone and the business life cycle coming full circle it will take more work on your part to make it a successful, profitable business.
Now you know what an S-Curve is and how you can use it as a secret tool to help you choose your business. What stage of a business's lifecycle do you think you should get involved?

Whether you are considering a traditional brick and mortar business or a network marketing business you will know what questions to ask about the life cycle of a business. Now you have the secret tool, the s-curve. Use this secret tool to gauge how you can maximize your chance at success by starting your business at the right time.

This is just one secret tool to put in your arsenal when choosing a business. Next week we will take a look at four areas of business you want to investigate so you are sure you are making the right choice.
If this has helped you understand what an s-curve is and how it can help you choose your business, leave your comment below. I'd love to hear what other business tips and tools you'd like to learn about in the coming weeks.
[contentblock id=1 img=gcb.png]
[contentblock id=2 img=html.png]