GREETINGS AND WELCOME!
How did I earn the name The Fiery Grandma?
You see during my tumultuous journey I found myself stressed out to the max. I had allowed my career and business aspirations to consume my life. My health suffered and I nearly died because of it. Sound familiar? I made ONE decision to shed the weight I had gained over the previous ten years for good. I was sick and tired of the diet roller coaster, I knew something had to change or I wouldn't get another chance. After taking off more than 70 pounds I discovered another problem…I missed the ONE thing I'm passionate about besides healthy weight loss and that is building winning customer relationships.
I realized I had come a long way from the old, frumpy, unhappy, and tired grandma of just a few months earlier.
The nickname The Fiery Grandma came to stick because my fiery passion for life had returned.
No matter the type of business you are in, I can show you how to strengthen your business relationships to build a solid customer base. I can show you how you too can build long term customer relationships that provide repetitive business. You'll discover what I'm using to create an ongoing income for my family, to have more FUN again so you can find your purpose and passion for life again.
You will learn how to use that passion and excitement to build a steady income for you and your family if you want to.
If you are frustrated and feel like you've hit the proverbial glass ceiling, you've lost your passion for what you do or you know there's got to be more to life…enter your name and email address in the form below.
For those of you who have already retired, there's a place for you, too. Recapture your reasons to get up out of bed in the morning and help your friends and family to do the same, gain new friends, get off the couch and have fun daily…enter your name and email address in the form below.
Let's connect and get to know one another better. Maybe, just maybe you'll find your greater purpose here with me.
Join me and our community of women who are learning to build solid business relationships while producing repetitive business having fun. Enter your name and email address below. I'll get back to you ASAP.
HERE'S A PEEK INTO WHO I AM…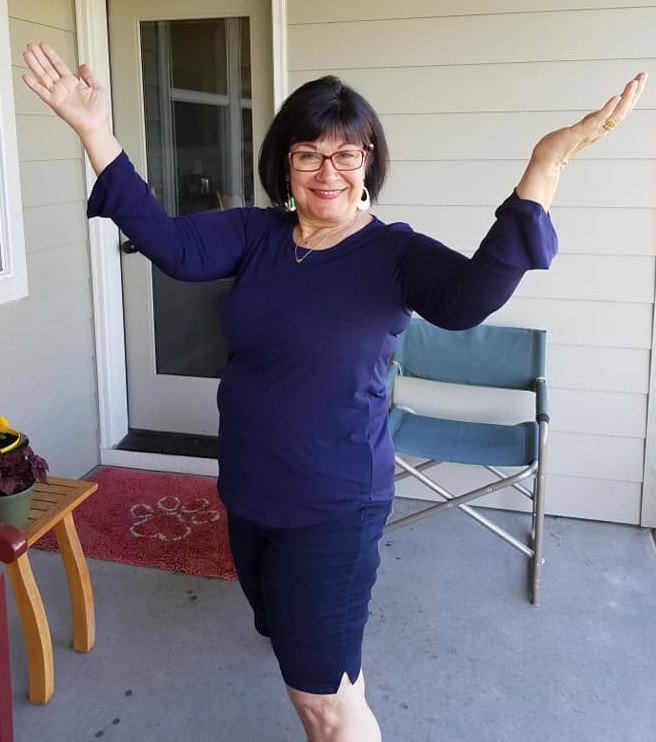 My name is Carla J Gardiner, otherwise known as The Fiery Grandma.
Thank you for taking the time out of your busy schedule to get to know me a little better. Nothing says slimy like receiving an email from some unknown stranger trying to sell you something, right?
Here's a peek inside my personal and professional life. It may be crazy, wild, and hectic…but, it's my life and I'm pulling back the curtain and sharing the real Carla with you today.
Personal History
I have been happily married to my husband, Rich since 1979. Rich retired after working 40 years in a local lumber mill. Now he has taken on the title of "Mr. Mom" taking care of the household duties while I bring home the bacon. We have two grown children and eight wonderful grandchildren.
Our daughter Jeanette has been married since 2002 to her husband Nathan. Nathan is an entrepreneur serving in the consulting realm while Jeanette is a stay-at-home mom, homeschooling, and raising up our four rambunctious grandchildren.
Our son Daniel and wife, Larissa has been married since 2015 and are both postal workers, delivering our mail via USPS. They have four great kids.
They all are the apples of our eye and my WHY for building a business and working at home.
Professional background
I am a tenacious woman working to guide women over 50 to get healthy, lose weight naturally using a holistic approach with real foods, customized supplements, and essential oils. I've refused to accept the status quo of the health and wellness industries. Your health is not about dollars and cents, it's about living your best life vibrantly without medications and sickness.
I am an ex-banker who knew the corporate world wasn't for me, a self-starter who received my education from the "school of hard knocks".
I currently own and operate Bullseye Auto Transport, a brokerage and dispatch center working from home since 2005. As any successful business owner does, I started my Plan B, CarlaJGardiner.com in 2010. I've always loved learning. Many of my friends call it a habit, I call it fun. The more I learn the more I want to learn and share.