Category:
increase energy levels
Are You Burned Out? Here's How to Get Your Healthy Bounce Back It's Monday morning....
Read More
Search
Unleash Your Inner Boundary Boss
6 Tips For Nurturing and Protecting Your Health Boundaries
"Very well put. I've been with a health and nutrition company for over 26 years and I understand exactly what you are going through. I shiver to think what my health might be today at age 68 had I not stuck to my guns as far as practicing what I preach. Yes, I fall off the wagon regularly but my daily routine life reflects taking care of my health. That way I can keep up (somewhat) with my 7 grandchildren. You keep it up, Carla".
Pat Moon
"For most people the thought of venturing out there in pursuit of your dreams, in a place outside of your comfort zones is just what stops them. But I could sense your excitement not resentment in going against the competition. In planting your stake and truly making a difference in the clients experience. That's ultimately what matters, the rest just falls so easily into place. Thanks for that reminder"!
ENO Nsima-Obot MD
Carla, I've got to say that I LOVE your focus on the joys and challenges facing women over 50. I'm definitely in that camp! I've been inspired by your candor, practical ideas, and refreshing determination to joyfully tackle life. The hours we've spent on the phone, in person, and through social media have enriched my life immeasurably. YOU are one Fiery Grandma, and I love your style!
Ronae Jull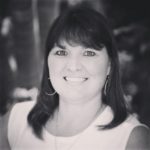 I have known Carla Gardiner for 6+ years. We met at a business training for bring business online. She is a business women at heart and willing to do the hard things to make the results show up. I have watched her run a business, work a job and take care of her family. She is a go getter when it comes to putting in the work to build her business to the level of being able to enjoy her grand kids. She is the example that age is not a limit it is a tool for sharing knowledge to those she empowers to use their own skills and talents. Excuses are fuel to push her to learn and apply. I have seen her scared to death about implementing new technology and rock it out despite the learning curve. I love watching you grow into your greatness Carla! Don't slow down.
Angela Brooks
"Carla, you are a model for me to follow. I love your site. And, I like what you have to say - very kind, very gracious. I have to say though that nothing in my life has ever been crystal clear".
Susan Daniels
"I've known Carla for 5+ years and can tell you that she has lived every bit of this and more. We shared tears and laughs and hard work....you will enjoy getting to know Carla."
Rachel Williamson